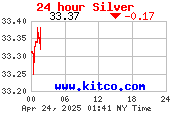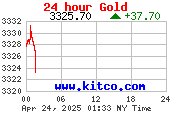 | | | |
| --- | --- | --- |
| | On-Line Shop | |
| | | |
| --- | --- | --- |
| | Site Information | |
| | |
| --- | --- |
| Conditions of Use | |
While using the Site, you will not:

Post false, inaccurate, misleading, defamatory, or libelous content (including personal information); in an inappropriate review on the Site;
Violate any laws, third party rights, or policies.
Use the Site if you are not able to form legally binding contracts, are under the age of 18, or are temporarily or indefinitely suspended from our Site;
Fail to deliver payment for items purchased by you, unless in agreement by NZ Silver.
Manipulate the price of any item or interfere with the site.
Transfer your account and User ID to another party without our consent;
distribute or post spam, chain letters, or pyramid schemes;
distribute viruses or any other technologies that may harm NZ Silver, or the interests or property of NZ Silver users;
copy, modify, or distribute content from the Site and NZ Silvers copyrights and trademarks; or harvest or otherwise collect information without NZ silvers consent.

Access and Interference
The Site contains exclusion headers. Much of the information on the Site is updated on a real-time basis and is proprietary or is licensed to NZ silver or third parties.
Additionally, you agree that you will not:

take any action that imposes or may impose (in our sole discretion) an unreasonable or disproportionately large load on our infrastructure;
copy, reproduce, modify, create derivative works from, distribute, or publicly display any content (except for Your Information) from the Site without the prior expressed written permission of NZ Silver and the appropriate third party, as applicable;
interfere or attempt to interfere with the proper working of the Site or any activities conducted on the Site; or
bypass our exclusion headers or other measures we may use to prevent or restrict access to the Site.

Privacy
We do not sell or rent your personal information to third parties for their marketing purposes without your explicit consent.

Indemnity
You will indemnify and hold us harmless from any claim or demand, including reasonable legal fees, made by any third party due to or arising out of your breach of this Agreement, or your violation of any law or the rights of a third party.

No Agency
No agency, partnership, joint venture, employee-employer or franchiser-franchisee relationship is intended or created by this Agreement.

Resolution of Disputes
If a dispute arises between you and NZ Silver, our goal is to provide you with a neutral and cost effective means of resolving the dispute quickly. Accordingly, you and NZ Silver agree that we will resolve any claim or controversy at law or equity that arises out of this Agreement or our services (a "Claim") in accordance with one of the subsections below or as we and you otherwise agree in writing. Before resorting to these alternatives, we strongly encourage you to first contact us directly . We will consider reasonable requests to resolve the dispute through alternative dispute resolution procedures, such as mediation or arbitration, as alternatives to litigation.

Law and Forum for Disputes
This Agreement shall be governed in all respects by the laws of New Zealand as they apply to agreements entered into and to be performed entirely within New Zealand between New Zealand residents, without regard to conflict of law provisions. You agree that any claim or dispute you may have against NZ Silver must be resolved by a court located in Auckland, New Zealand, except as otherwise agreed by the parties or as described in the Arbitration Option paragraph below. You agree to submit to the personal jurisdiction of the courts located within Auckland, New Zealand for the purpose of litigating all such claims or disputes.

Arbitration Option
For any claim (excluding claims for injunctive or other equitable relief) where the total amount of the award sought is less than $100, the party requesting relief may elect to resolve the dispute in a cost effective manner through binding non-appearance-based arbitration. In the event a party elects arbitration, they shall initiate such arbitration through an established alternative dispute resolution ("ADR") provider mutually agreed upon by the parties. The ADR provider and the parties must comply with the following rules: a) the arbitration shall be conducted by telephone, online and/or be solely based on written submissions, the specific manner shall be chosen by the party initiating the arbitration; b) the arbitration shall not involve any personal appearance by the parties or witnesses unless otherwise mutually agreed by the parties; and c) any judgment on the award rendered by the arbitrator may be entered in any court of competent jurisdiction.

Improperly Filed Claims -
All claims you bring against NZ Silver must be resolved in accordance with this Resolution of Disputes Section. All claims filed or brought contrary to the Resolution of Disputes Section shall be considered improperly filed. Should you file a claim contrary to the Resolution of Disputes Section, NZ Silver may recover fees and costs up to $1000, provided that NZ Silver has notified you in writing of the improperly filed claim, and you have failed to promptly withdraw the claim.

Additional Terms
These policies may be changed from time to time. Changes take effect when we post them on the Site. When using particular services on the Site, you are subject to any posted policies or rules applicable to services you use through the Site, which may be posted from time to time. All such policies or rules are hereby incorporated into this Agreement.

General
NZ Silver, is located at Takapuna Beach, Northshore, Auckland, New Zealand. If any provision of this Agreement is held to be invalid or unenforceable, such provision shall be struck and the remaining provisions shall be enforced. In our sole discretion, we may assign this Agreement in accordance with the Notices Section. Headings are for reference purposes only and do not limit the scope or extent of such section. Our failure to act with respect to a breach by you or others does not waive our right to act with respect to subsequent or similar breaches. We do not guarantee we will take action against all breaches of this Agreement. We may amend this Agreement at any time by posting the amended terms on the Site. Except as stated elsewhere, all amended terms shall automatically be effective 30 days after they are initially posted on the Site. Additionally, we will notify you through the Site message center tools. This Agreement sets forth the entire understanding and agreement between us with respect to the subject matter hereof. The following Sections survive any termination of this Agreement: Fees and Services (with respect to fees owed for our services), Release, Content License, Liability, Indemnity and Resolution of Disputes.

Some of the views and opinions expressed here are for entertainment purposes and you should perform due course of research and investigation before taking any expression as investment advice.
0 items
| | | |
| --- | --- | --- |
| | Bestsellers | |
| | | |
| --- | --- | --- |
| | Manufacturers | |
There are currently no product reviews