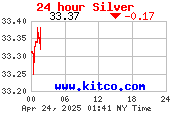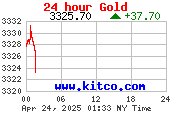 | | | |
| --- | --- | --- |
| | On-Line Shop | |
| | | |
| --- | --- | --- |
| | Site Information | |
| | |
| --- | --- |
| Frequently Asked Questions | |
Frequently Asked Questions

Bulk order terms of trade.
Quotes / Estimates are provided on a case by case basis for youR order to be delivered to our vault for pickup or free delivery in the wider Auckland area

I need payment in our account before I can commit the order (as you can probably understand).
The usual process is : I supply you a quote, you deposit / transfer the quoted amount before 6pm and supply an upper limit, Payment shows in our account by US market open the next morning and I facilitate the deal and notify you of the outcome.
Depending on the market movement, you pay the difference as per your upper limit or get a rebate of the balance.

I purchase live between the hours of 8:30am to 5:30pm US Central daylight time (approx 2am to 10:am NZ time) to endeavour to get the best price for you. It can be difficult to purchase in the dips on session trading so pre-agree an upper price range

Coin premium can change depending on supply / demand

There may be a small fluctuation between the quoted offer and committed price - either way you pay the difference or get a refund as spot along with the NZ USD exchange ratio changes all the time. ( pre agree a upper limit)

Insured delivery to our insured vault is for your order is 2 to 6 weeks. You have the right to full refund up to when I commit the order. Pickup will be in Takapuna. (or free delivery Auckland wide)

Note : Some bank transfers can take 2 days to complete – there are ways around this so please check with your bank


Q. How is the / your price made / price break down for the items you sell ?
A. This is probably the most common question I get asked. Buyers are always interested why products cost more that the spot price.

Net Product cost: (NPC)
Spot price (AKA silver still in the ground) mining + refining + manufacturing costs

Net acquisition cost:
Off shore buyer premium (NPC times 2% to 5 % ) + NZD to USD forex / commission costs (.02%).

Net Movement costs:
Importation / shipping / freight forwarding + insurance + secure storage.

Then I add my measly commission to cover my cost such as website and associated running costs.


Q. What is the best to collect?, 1 oz coins or larger 1 kg ingots ?
A. 1 oz items are great for people who buy a few coins/bars on a regular basis because it is only a small outlay if you want to make regular purchases easily – you can order from your PC at home and have it delivered to your door hassle free. The preference of what and how you want it is up to you. Many theorists talk about the coming financial melt down / dollar default, Having silver coins will be an instant way of trade, coins are nice to collect, easily transportable + they have the benefit of being a precision minted, guaranteed 1 troy oz of .999+ silver.

Q. Does NZSilver have a shop I can visit ?
A. No, we are primarily a web based shop. This helps us to deliver lower prices thus saving you money.

Q. Why do items cost more that the current spot price ?
A. Spot price basically means the raw price of silver still in the ground. Once you add the cost of mining, refining, minting and handling, it increases the sale of the item. 1 oz items always have the highest premium. Imported items will always have a higher premium than local items

Q. What is the best way to store my silver and stop my silver from tarnishing ?
A. Keep it in an airtight container out of the light and handle uncovered silver with cotton gloves.

Q. Will I get a purchase discount it I purchase bulk ?
A. Yes - depending on the quantity.

Q. Where can I find NZSilver's account details for payment ?
A. The NZSilver bank account details for payment is included in the "comments" section of the invoice that would have been emailed to you when you purchased, alternatively you can log on to your account and view your purchase details - the account details are displayed there.

Q. Can I list my gold or silver ingots on your site ?
A. Yes - I am happy to list bullion items you want to sell, However, I do charge a 2% (negotiable) commission on a successful sale.

Q. Can you source other bullion products like gold ingots, Maples, Buffalos etc ?
A. Yes , I have reliable contacts that can supply most bullion products.

Q. Do you buy bullion products ?
A. Yes - depending on what you have and coming to an agreement on price / Or I can sell on your behalf for 10% (negotiable) commission on a successful sale .

Q. How easy is my silver to sell?
A. The good thing about silver, gold… the higher the price goes the easier it is to sell. You can always take your coins into one of the main New Zealand refineries and get the going rate for silver – so if it is $500 an oz – you will get that per coin. Silver is silver (coins / ingots) as long as it is bullion quality 99.0+ you will easily sell for the going rate.
Precision minted, well known items such as Maples, Eagles, onzas, Sunshine and phoenix products are very easy to sell on the international market if the NZ market is no longer buying.

Q. Why do many Silver bullion products sell at a higher premium over melt than gold?
A. There is almost 80 times as much weight per dollar of market value for silver, so the amount of energy expended in refining and minting plus the costs of handling and shipping of silver bullion products are higher per unit of value. Thus, refiners, mints, distributors, and dealers price silver products to recoup these additional costs.
0 items
| | | |
| --- | --- | --- |
| | Bestsellers | |
| | | |
| --- | --- | --- |
| | Manufacturers | |
There are currently no product reviews