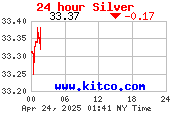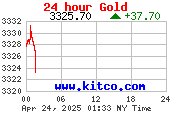 | | | |
| --- | --- | --- |
| | On-Line Shop | |
| | | |
| --- | --- | --- |
| | Site Information | |
New Zealand, Gold, Silver, Bullion Coins & Ingots
Welcome

Guest!

Would you like to log yourself in? Or would you prefer to create an account ?
NOTE : You can purchase without an account. Select your items and go direct to the checkout.
Welcome to the New Zealand silver shop .
We are an Auckland based supplier of silver bullion for the New Zealand market. You can let you fingers do the shopping and have your silver delivered to your doorstep with no hassle in a cost effective manner. We do the hard work, take the risks while you can just sit back and get the reward. Our products are sourced direct from first and second tier bullion warehouses and minters so we can negotiate the best prices. We specialise in import on behalf orders to get you the best price. You will find our prices are competitive and lower than other dealers, but by all means, do not hesitate to do your own comparisons as prices may vary slightly between products.


note : Minimum order size 500oz
Monster boxes and 100oz ingots are available for import on behalf

Why pay up to $5 and more an oz from other dealers, do your own research folks, buy in bulk save $$$.
Why do we only do bulk orders ?. This is the only way I can do a "best effort" purchase off the live market at current cost to get you the lowest possible strike price at the time. Due to the amount of money involved, I personally deal with every order from communicating with you, talking with my US suppliers, buying, dealing with import and export + customs procedure, insurance and secure storage. This is included in the overall cost.

Friday 26th April There is a 2 to 6 week lead time for silver depending on what product you select from the list below, supplier warehouses are queued due to demand. Supplier premiums are variable and have increased

Spot = USD $24.40 : Forex =.837 : $NZ raw spot price / troy oz =$29.19
Prices are indicative in NZD and maybe lower a time of quote, (includes fully insured shipping from the US to our vault)

$16,661 ($33.32/oz) for 500 X Johnson Matthey 1oz .999+ ingots (500 Troy ozs) 3 to 4 week lead time
$17,027 ($34.05/oz) for a Monster box of Royal Canadian Mint Silver Maple leafs (500 troy ozs) approx 3 to 4 week lead time
$17,332 ($34.66/oz) for a Monster box of United States Mint American Silver Eagles (500 Troy ozs) approx 3 to 4 week lead time
$17,027 ($34.05/oz) for a Monster box of The Austrian Mint Silver Philharmonics (500 Troy ozs) 3 to 4 week lead time
$32,442 ($32.44/oz) for 10 X New 100oz Johnson Matthey .999+ ingots (1000 Troy ozs) 3 to 4 week lead time
$16,477 ($32.96/oz) for NWT mint or PanAm 1 troy Oz items (ingots or rounds / 500 Troy ozs) 8 to 12 week lead time - struck on demand

Prices are quoted on forex and spot live, so they may vary to the actual cost e.g. if spot is lower, price is lower. We need full payment clear before we can lock in a final price. We buy from 3:30am to 11:00am NZ time, you have full control of your strike price and can cancel with no penalty (up to when order is committed).
Click here for the bulk order terms.
Click here to contact us for a live quote


Do not hesitate to forward quotes from other dealers and I will give an up-to-date quote. You may be paying too much and I believe I can get them cheaper for you.


Gold is available for import

15 oz minimum
Click here to contact us for a quote or query.


Conditions
Payment on booking 2 to 6 week lead time (varies on US back log) Shipments are insured and delivered to our vault in Auckland. (Pickup or free delivery in the Auckland area)

Do you need to find out the USD to NZD exchange rate, click here to open a currency conversion window, enter the raw cost in the amount box. This will give you the unadjusted NZ dollar value.

trademe Auctions

Click here for our current N–Z–S auctions on TradeMe. Check out our feed back at :buyer feedback.

Do not hesitate to use the Contact us page for enquiries.

Disclaimer: All content of this website is the opinion of the website owner and should not be considered investment advice.
Folks, do your research to see if silver is for you. We have seen firsthand the volatility of this metal market. Silver is not a get rich overnight scheme but a mid to longer term investment or hedge. Be wary of hype and give it some thought.
| | | |
| --- | --- | --- |
| | Popular Products For May | |
0 items
| | | |
| --- | --- | --- |
| | Bestsellers | |
| | | |
| --- | --- | --- |
| | Manufacturers | |
There are currently no product reviews