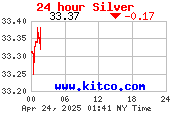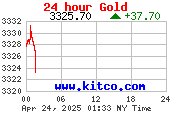 | | | |
| --- | --- | --- |
| | On-Line Shop | |
| | | |
| --- | --- | --- |
| | Site Information | |
| | |
| --- | --- |
| Silver News and Commentary | |
Hi folks,
Thank you for taking the time to come to the NZSilver Website. The Silver news and commentary is a section is devoted to information, news and reviews related to silver or associated items. (Or me just ranting on about the state of the nation !!))

Some of the views and opinions expressed here are my own and should not be taken as investment advice.

I have been collecting silver for several years and remember when it was $4 an oz which was unbelievably inexpensive, not long before then it was $50. From the dawn of time, Silver and gold have always held intrinsic value and used for a store of wealth for many millennia. From history and present we have learnt that all fiat currency eventually fails. What will this mean for you ?. Follow the links from this site and you will find a wealth of information that will explain in detail, any information that you want to find. You can draw your own conclusions
I believe we are on the brink of something big happening with the world economy. Silver and gold are one of the safest ways you can store your wealth.

In 1907 what could you buy with a $20 double eagle gold coin ??, imagine a weekend in New York City. A night's stay at the Plaza Hotel cost $1.50, a lunch of a beer and a sandwich was a nickel, theatre tickets on Broadway might cost you 35c, and a five-course dinner at the finest restaurant in the city, Delmonico's, would set you back all of 75 cents. In other words, you would have a hard time spending the whole twenty dollars while splurging on a first-class weekend in New York!, Today, that same gold coin will still buy you a great weekend in New York. Do you think $20 in fiat paper currency would still get you that?. You would get a happy meal at McDees and a bus ticket to your local YMCA. Where has all the buying power of your paper money gone ??

I had the idea to try and get more people interested in Silver bullion, the low down behind it all and the fantastic opportunity that awaits the patient investor. I want you to be able to make the decision for yourself but you have to read and understand what is unfolding and will eventually unwind. After all, the fundamentals and circumstances in silver are more bullish than any commodity. Manipulation has created what is believed to be the investment opportunity of a lifetime. All I can do is point you in the direction that has helped me make my decision. I started this website as a hobby which also helps other bullion buyers to accumulate easily e.g. shop from your PC at home and have silver delivered to your doorstep with no hassle or risk and also in a way that is easy on the budget. I will be adding commentaries and information to this page from time to time.

Alec Blackhall.
NZSilver founder.

The JP Morg are shorting our silver !!
Just like the Max says - get the physical silver and bring down the JP Morg.



and

Thank you to all bidders for the KTA charity auctions of November
We raised $600 towards my teams $10000 goal. We completed the Tongaririo crossing in a leisurely 6 and a half hours - the weather was great and some of us are gearing up to do it again plus climb Mt Ngauruhoe on the way just for fun. A big hats off to the 3 blind mice who organised this and completed 4 back to back crossings. (I though 1 was a challange) They have raised over $65,000 for the KTA trust. What an awesome effort from all.
Just one more word – it is great to see another bullion trader following my lead and giving back to the community – good for you. If only the big boys did the same. Cheers Alec.


Buy silver ...crash JP Morgan !!! - Max Keiser - Keiser Report
You just got to love Max, his reports always put a smile on my face. JP Morgan one of, if not the biggest market manipulator in shorting silver and also one of the biggest derivative scammers (according to analysts) – just matter of time folks!!


What is Quantitative easing (QE)part 2 ?
Here is a small video explaining what Quantitative easing (QE) part 2 is - remember the USD is the reserve currency of the world for example most commodities are based in USD e.g. oil for instance - it has trickle on effect... even here in NZ folks..


Delta's Mad Mouse Challenge charity auction starting Saturday evening the 13th of November
I will be auctioning off a selection of 10 silver bullion items at no reserve to help raise money for the Kia Timata Ano (KTA) Trust. This Trust is an independent women's refuge based here in west Auckland to enable women and their young ones escape and rehabilitate from physical abuse from the ones they should be able to trust the most.. All auction proceeds will be presented to the trust via Delta's Mad Mouse Challenge fund raising event that I am participating in on the 25th of this month (wow, I better get training !!). You can also help by making a direct contribution to my team here
Thanks, Alec

trademe Auctions - Click here to take you to the auctions I will be running from Saturday evening the 14th of Novemeber on TradeMe.

Where has the year gone?– Alec Blackhall
I notice my last posting here was a while back but it only seems like a couple of weeks, time certainly flies by these days. wow , just look at silver hitting $29 - to infinity and beyond, I read back over my commentary that I have been posting over the last 5 years, now who is laughing. I would expect to see some major volatility in the market leading up to xmas, do not be disheartened and remember the trend is your friend.. Have a great week
– Alec.

The real gold is silver – Ted Butler and Israel Friedman
"The evidence of a wholesale silver shortage continues to build. This is in addition to the current retail shortage. The continuing tightening in the price differentials between the trading months in COMEX futures has continued and become more dramatic.".."Sooner or later the COMEX will close their doors for one reason only – they will be considered as only a paper exchange."..."Hold your silver close to your heart and remember that the real gold is silver. When the price of silver is equal to the price of gold, then think of profit taking. If you don't have silver, you won't be able to take profits."...."Read the full story

The Silver Rush Is On – Ted Butler
"..Investment demand for silver this year is running at a full 25% of world mine production and over 20% of total production (including recycling). This is a remarkable historical turnabout. For decades, up until a few years ago, there was no net investment demand for silver. It was always reported that investors were dishoarding silver.."Read the full story

Update – Alec Blackhall
Hi folks, well it should be an interesting week in relation to the "Fed bailout". It does not appear to be very popular with the mainstream US public. Will it help ? Well, probably not according to over 150 financial analysts. I have just read an update from the weekend negotiation session and it looks as if a partial agreement has been accepted. (This does not mean it has been approved!!) On a lighter side, here is a video link to an Al Jazeera News Channel Utube segment , the guy tells it like it is. I do not think we will see this on any mainstream media; it is humorous and good to send it to anyone that might have doubts of how bad things are going to get over there. American Dollar Total Collapse worth less than toilet paper Also make sure you check out the Karl Denninger video commentaries, this guy really knows his stuff and always places regular updates on his market ticker site.

As for silver, well premiums added to the current comex (crimex) paper spot price are the highest I have ever seen. I have been talking with many in the industry, some the feedback I have been getting is there is plenty of raw silver, this may be still in the ground or sitting at a refinery somewhere, with COMEX silver so low, it is not cost effective for the "holder" to process and move this silver so it is just been trickle fed through the system. In theory when we see higher silver prices, this raw silver will become available and premiums will come down.
If you have emailed me and I have not replied – please do not hesitate to re–email, I am chewing through back log and the amount of spam I get is considerable, time to time, emails may get lost in the noise. Now that daylight savings is here, I will be down Takapuna beach with the kids most evenings as it is just down the end of our street. Have a great week. – Alec.

Wall street and the Fed – Karl Denninger(Update)
Here are 3 interesting videos from Karl Denninger that may provide some market insite to what is happening on Wall street. They are all related to the fed bail out and events of lately in the US. Go to the credit news page page

Silver Investors Sucker Punched by Two U.S. Banks – Gene Arensberg
"Once the evidence now coming to light reaches the mainstream Wall Street press, just about everyone will likely conclude that silver investors worldwide were just sucker punched by two, very well–funded U.S. banks."Read the full story

The Lessons of a Lifetime – Ted Butler
".. What we just witnessed in the historic sell–off in silver and gold was a crime. That's not a crybaby complaint. There were no supply or demand developments that could account for the severity of the sell–off. The proof that this sell–off was criminal lies in public data provided in the Commitment of Traders Report (COT) and a basic understanding of how the futures market works.."Read the full story

Silver shortages reported – Alec Blackhall
Here are some links below to articles I have been reading to find out what is happening with the silver prices and supply. Take the time to read through to help understand what is happening with the current market manipulation and how it will affect you.

Silver Shortages Cause Price Disconnect – Jason Hommel
Sunday Midas extra – Bill Murphy, lemetropolecafe (Via STA)
Franklin Sanders, "Paper prices no longer rule the markets"

Mystery Solved – James Turk – Gold Money
The US Dollar Index closed at 71.87, the lowest close since reaching its record low in April. This index was in the process of breaking down, and in fact it had actually fallen out of its uptrend channel on the following chart. However, rather than continue lower and fall off the edge of the cliff, the Dollar Index suddenly and mysteriously reversed course. It has now risen on 12 of the 17 trading days since reaching that low.... Read the full story here

Rant – Alec Blackhall
I have been reading and viewing some of the most ludicrous propaganda in the media lately – It is lunacy to think we are in for a soft landing and all will be ok in a few months. We have barely moved out of first gear. Do the research folks, read the real articles, they can be found if you look. The main stream media will never tell you the full truth. Make sure you read the best quotes for July 08 (link below). Don't be disheartened by a volatile metals market, August is predicted as a "sell off" month August Silver Swoon – Gene Arensberg But the long term trend is up and manipulation is always happening , re–read Silver has been Exploding for 5 years now – Jason Hommel and have a great week. reg Alec

Best Quotes of July – John Rubino

Silver has been Exploding for 5 years now – Jason Hommel
Whenever silver prices take a dip, people lament the delay in the rise in prices and ask me "When will silver prices explode?"
Well, it's been exploding for 5 years now. In 2003, silver's low point was $4.15/oz. in the spring. This year, silver is "about" $23. From $5 to $23 over 7 years is an "average" annual gain of a whopping 29%." Read the full article

Bar Graphs of Silver vs. Money – Jason Hommel
The Sole Silver Price Depressant – Ted Butler
"Three–Digit Silver Ahead" – Sean Rakhimov
Four Reasons for Silver to be 2008's Best Performing Precious Metal – Mike Caggeso
The new era – Israel Friedman

Numbers and greed without limit – By The Mogambo Guru
"..Unbelievably, this looks like they are taking your money and buying silver for you, and then loaning the silver to people who sell it, dumping it on the market, driving the price of silver down, which is the opposite of what you wanted when you bought..." Read the full article

Is the world really short of silver? – Dominic Frisby
Paradise Lost – Johnny Silver Bear
Clash of the Titans – Jon Nadler
Mining costs outstrip revenue gains – Peter Koven
Silver a salve for miserable times – The Mogambo Guru

The Bilderbergers: Paper Money & Paper Tigers – Darryl Robert Schoon
"..credit based "money" turns into debt on which compounding interest is levied. In this system, time is the enemy as time compounds debts as well as the amount of paper money causing a continual debasing of previously issued currency...." Read the full article

A Hidden Silver Default? – Ted Butler
"..I began to notice this pattern of delay in depositing silver into the trust about six to eight months ago. In fact, the pattern became so regular that I could tell, fairly precisely, when and how much silver would be deposited. I did this by observing the price and volume patterns in the trading of SLV shares.....One thing became clear – in obvious conflict with what the prospectus dictated, there were regular periods when the trust did not have all the silver it should have. In other words, SLV had the silver it said it had, but, at times, there should have been more silver than that..." Read the full article

Silver jumps 5 pct as weak dollar boosts commodities – Reuters
Gold, Silver Jump in New York as Euro Surges Against Dollar – Pham–Duy Nguyen

Will the Hunts buy silver again after selling Hunt Petroleum ? – Peter J. Cooper
"..This week XTO Energy finally agreed to buy Hunt Petroleum for 4.2 billion after a long legal tussle.....market watchers are bound to wonder if the Hunts are planning to re–enter the silver market which they so dramatically dominated in the 1970s. It was in 1973 that the family first decided to buy precious metals to hedge against inflation, much as many rich investors are doing today...." Read the full article

Systemic Meltdown Risk Increases – Deepcaster LLC
Project to resurrect Kolkata Silver Mint – Raktima Bose
Silver Usage in the United States – beginnermoneyinvesting.com
Silver – Still No Respect – David Morgan
Fekete Questions Me, and Why Banning Usury Won't Work – Jason Hommel
Dynamics of the Silver Price Revolution – Vincent Bressler

The Real Speculators – Ted Butler
"..Oil prices didn't jump sharply because many new longs came into the market. They jumped because, at the margin, enough shorts panicked and bought back contracts they previously sold short, to prevent their losses from getting larger..." Read the full article

Bullion mkt surges ahead on strong global cues – IndiaTimes.com
US Mint Issues False Statement on Silver Bullion Sourcing – Bix Weir
Silver Delivery "Delays" Stephen Kovaka
Silver's more than a sparkle in investors' eyes – Myra P. Saefong
4 Fundamentals of the Silver Price – Jason Hommel
Silver Institute Voices Concern to Mint – Numismatic News

US Silver Eagles Illegally Rationed – Bix Weir
"It has come to my attention that 1oz US Silver Eagle coins are being rationed by the US Mint to 13 authorized dealers and not being made available to the public in adequate amounts" Silver institute article According to US Law: 31USC5112(e) "this action is illegal and I demand that this rationing program end immediately...." Read the full story

Interesting reading – Alec Blackhall
I have been reading though various commentary regarding silver manipulation and the feedback from the CFTC... It is getting more apparent that there are shortages in physical silver along with manipulation and price suppression happening. It is just a matter of time before this manipulation is unsustainable, just like the credit bubble. Got silver ?

Silver Price Manipulation – David Morgan Financial Sense
A Further Warning to the CFTC! – Jason Hommel,
Inflation and Gold – Silver Breakout by Jim Willie CB

Keep reading – Alec Blackhall,
These three sites are in my top 10 most visited sites. I check them daily for new commentary. You will always find interesting reading here.... 24hour gold , Financial Sense and The Market Oracle

Swap all your Gold for Silver! – Bix Weir
"Sell all your gold investments now and buy silver physical silver! ......" Read the full story

Ted Butler, Another Sick New Record
The engineered sell-off of gold and silver by the big commercial shorts continued over the past week. However, there were decidedly mixed results in the dealers attempt to force speculative long liquidation in each market, even though gold declined almost $50 and silver $1.20 in the latest reporting week (ended Tuesday). For positions held as of April 29, the Commitment of Traders Report (COT) indicated a further commercial net short reduction of 14,000 contracts in COMEX gold futures, but no liquidation at all in silver...... Read the full story

Ted Butler, Now and then
The purpose of this article is to help you decide for yourself if silver is still the great investment opportunity I believe it to be. I see some major fundamental differences between silver in 1980 and today. I think it is those differences which should make you want to buy and hold silver more than ever before. In no particular order of importance, let's consider those differences.

1. There is a lot less world silver inventory today than there was in 1980; billions of ounces less..... Read the full story

Market info from Karl Denninger
Here are 3 video commentory entries from Karl Denninger. I have always found Karl to be a great source of insite. Checkout his site Market Ticker To help undersand some of market turmiol that is happening in the US as of now.



Go Viral: STOP THE BAILOUT OR.... DEPRESSION?


Fed bailouts on Wall street


Halt on short selling financials




Paper Sold To Pools Of Liquidity - International Forecaster Weekly
Vast unexploited oil reserves? An economic threat from too much oil? Dark pools of liquidity, threats of hyperinflation from unsound economy and Fed practices, remembering the lessons from The Great Depression, reactionary measures to protect the dollar, An examination of a crisis scenario.....Read the full story

Alec Blackhall
It just goes to show, even in New Zealand there is a pre empting for liquidity issues in the foreseeable future due to "international financial market turbulence". Provisioning is been made to extend the range of securities that will be eligible for acceptance in its domestic liquidity operations. Makes you want to go hmmm....Read the full story

Alec Blackhall
I was talking with some friends in the states they were telling me that there is some hard hitting stuff happening, much more than is let on on the News. Things are really bad but they don't really want to tell the public how bad it really is.
Here is a site you might find interesting. The Bank Implode-O-Meter, Your play-by-play for the end game of modern banking. Tracking the ensuing implosion of the modern banking system.......Read the full story

Nadeem Walayat : UK Housing Market Will Continue to Fall Despite Interest Rate Cuts
UK House prices fell by £4,000 (2.1%) in January 2008 (Halifax), the average price falling to £191,275, down £9,806 (4.8%) from the August 2007 peak of £201,081. The Market Oracle forecast as of August 2007 is for a fall in average house prices of 15% over two years to August 2009......Read the full story

Michael Fox : The Depression Enters Phase Two
Egg, a British online bank, said it would cancel the credit cards of 161,000 customers it deemed too risky. The cards will stop working in March. The news provoked angry reactions from some credit-card holders who claimed their credit records were spotless. Egg was acquired by Citigroup last year, before the deterioration in money markets. [From The Economist, Feb. 7, 2008].....Read the full story

Ty Andros : 2008 Outlook: Thrill Ride, Part 4
The price structure of the world#8217;s commodities, natural resource and metals markets are about to undergo PERMANENT generational repricing. UPWARD! The prices you remember for the past several decades for these sectors will probably never be seen again and the old highs will now be the new lows in their prices.....Read the full story

Australian shares crash dive 7%
Australian shares plunged a massive 7%, their biggest one-day decline in more than 18 years, as panic selling set in among investors ... Shares in freefall

Mike Adams : The Coming Financial Collapse of America (and Why Today's Market Bloodbath is Only a Small Taste of Things to Come...)
The U.S. economy, as any astute financial observer has noted for years, is running on artificial wealth that has been manufactured by the Federal Reserve and swallowed by gullible consumers chasing that pot of gold at the end of the easy money rainbow. An alarmingly large percentage of U.S. economic activity is driven by consumer spending and the taxation of such activities. So when housing prices plummet and consumer bankruptcies start piling up, here's what we're going to see next.....Read the full story

John Mauldin : Credit Default Swaps: The Continuing Crisis and Big Story for 2008
I said three weeks ago that the big story for 2008 would be the counter-party risk for credit default swaps. That story is coming faster and larger than I thought. Bill Gross of Pimco suggests that the ultimate cost could be another $250 billion dollars on top of the $250-plus billion in subprime losses. That means we have only seen the tip of the iceberg in write-offs in the financial sector.....Read the full story

Anthony Cherniawski : Bush's Election Year Tax Cut Gimmick as Wall Street Tumble Continues
The Bush administration and the presidential candidates are all vying for who can offer the most attractive stimulus to voters rather than offer the best solution for a healthy economy......Read the full story

Alec Blackhall, Something is happening
It sure has been hot for the last few weeks and I have been down the beach and having a great break with my family. Well there certainly has been lots happening lately, The financial markets are not looking good. To me it looks as if there is a recession happening. I have been reading commentary from different analysts and it all looks like doom and gloom. Here is a link to an article Posted On: Thursday, January 17, 2008, "The Panic Starts" by Jim Sinclair. It could be the "big one" - only time will tell.. read about it here

Rob Kall : When All You Think You Have to Fix the Economy is A Prime Rate Cut and Tax Rebate.... You Better Think Again
There's no doubt that Bernanke will lower the rates soon, and probably a few more times. It's like crack cocaine to the investment world-- a quick fix, big high, but short lasting. It is an act of desperation by a man attributed with a lot of power who really doesn't have that much power......Read the full story

Gary Dorsch : Federal Reserve plays Russian Roulette with the US
It wasn't shocking to hear Federal Reserve officials insist last week, that inflation in the United States is under control, before telegraphing another tidal wave of liquidity injections into the US.....Read the full story

Jim Willie CB : Enter 2008: The System Breaks
The year 2008 will be the year that THINGS JUST PLAIN BREAK. It will be a truly deadly year, unavoidably lethal to the US Economy and especially to the US banking sector. Nothing has been repaired.....Read the full story

Michael Shedlock : An Asymmetrical Unwind of the Credit Bubble
Assuming we do muddle through, there is still a strong likelihood for a continued asymmetrical unwind of the credit bubble....Read the full story

United States money issues
I was emailed a link to this video. It is a worth while watch and explains how the US is on a one way trip to somewhere.






United States Transfer of Sovereignty to Sovereign Wealth Funds
As I said in a previous post "slaves going cheap". This is a great article by Nadeem Walayatto to give some in depth understanding how the US and up and coming slave provider, the UK are selling out to SWF (that is not a single white female !!)) Read the full story

U.S. Stocks nose dive 200+, Sending Dow Average to Worst Start Since 1983
U.S. stocks tumbled, led by banks and computer companies, after the biggest decline in manufacturing in five years sent the Dow Jones Industrial Average to its worst start since 1983. Read the rest here

Crude Oil Tops $100, Closes in on All-Time Record
We are facing very real dangers, and $100 oil is a warning sign our leaders must not ignore. The economic fundamentals say the price will only continue to rise over the long term. Read the rest here

Saxo Banks ?outrageous predictions grim
A UK recession. A 25 per cent drop in the S&P 500 from its 2007 high. China?s stockmarket down 40 per cent. Oil pushing $175 p/b and continued underperformance of G3 currencies.
These are Saxo Bank?s outrageous predictions for the year ahead. And if it proves true, economic conditions in 2008 will be grim....Read the full story

Les Christie, CNNMoney.com "Home prices post record decline"
S&P/Case-Shiller index of 10 major cities fell 6.7% in October. Housing markets remain grim. Home prices fell 6.7 percent in October, compared with a year ago, according to the S&P/Case-Shiller 10-city home-price index. It was the largest drop recorded since the index began in 1987. It marked the 10th consecutive month of price depreciation and 23 months of decelerating returns."This is just the beginning," said Peter Schiff, a Darien, Conn.-based investment adviser known for his bearish views of the housing market...Read the full story

Alec Blackhall "Slaves going cheap"
I have been reading about Sovereign wealth / investment funds buying up US companies at fire sale prices. With the deal, you also get free slaves to the system thrown in. (Basically the population of the US) It is a sad state of affairs with the layman on the street being the one that will eventually pay the price. The writings on the walls. Just look at the bonus that Goldman Sachs Group Chief Executive Lloyd Blankfein received this year ($67.9 million). Come on, what for ? GS are behind the dollar dealing big time.

Alistair Barr / MarketWatch "That's one of the largest executive bonuses in history"
Goldman Sachs Group Chief Executive Lloyd Blankfein got a $67.9 million bonus for 2007, according to a regulatory filing by the investment bank Friday. The bonus includes $26.8 million in cash and restricted stock units worth $41.1 million, the filing said. Blankfein was the highest-paid executive at Goldman during the firm's 2007 fiscal year. The filing also noted. "That's one of the largest executive bonuses in the history of the universe," said Bill Coleman, senior vice president of compensation at Salary.com."....Read about this

The Mogambo Guru "To Negative Infinity - And Beyond"
"In short, the banks loaned every additional dime of the trillions of dollars that they took in! And then more on top of that! No additional reserves at all! Not a freaking additional dime of reserves has been added in a decade or more!"....Read about this

Alec Blackhall - Put a tick in the box - "hey we (ECB) have just spun up 500 billion. That is $500,000,000,000 USD. thank you very much and have a great Xmas you peasants - now back to work"
It really isn't liquidity though but rather a simple book entry on the ECB's balance sheet. This has to be one of the biggest fiat scams this century to date !!!. Take Weimar Germany, circa 1923. As that country's monetary problems worsened, the central bank (Reichsbank), in the delusional thinking of that day, printed one-half trillion of Reichsmarks. It also had the aim to provide liquidity. What happened next ? what you could buy a house would only get you a loaf of bread in the following months. Read about the banking doom on a new page added called "Credit crunch news" to NZSilver.com that is devoted to following the fiat dollar doctoring.

The Prudent Investor "Worthless Billions Won't Solve a Trillions Problem "
Welcome to the inflationist days. Central banks are pouring money in unprecedented amounts into markets reeling from an insolvency crisis that cannot be solved by throwing artificially created bills of credit onto a market while accepting dubious collateral.....After all what is a few hundred billions of Euros for all European banks when only the off-balance risk of the banking sector of tiny Austria reels under 2.1 trillion of derivatives risk while having equity of only 73 billion Euros, according to data compiled by Oesterreichische Nationalbank.....Read about this

Gary North "The World's Largest Banks Are Now Trapped"
It has visibly begun to unravel. The European Central Bank on Tuesday, December 18, opened a line of credit of $500 billion to commercial banks....Read about this

James Turk "Print, Print, Print"
Let's flash back to Weimar Germany in 1923. As that country's monetary problems worsened, the central bank, the Reichsbank, in the misguided thinking of that day printed one-half trillion of Reichsmarks. It also had the aim to provide liquidity.
Is there anything essentially different between what the Reichsbank did and what the ECB just did? Absolutely not....Read about this

Mike Whitney "The collapse of the modern day banking system
"Most people have no idea how grave the present situation is or the disaster the world will face if trillions of dollars of over-leveraged bonds and equities begin to unwind".... One of Britain's leading economists, Peter Spencer, issued a warning on Saturday: "The Government must suspend a set of key banking regulations at the heart of the current financial crisis or risk seeing the economy spiral towards a future that could make 1929 look like a walk in the park." Read the rest here

Alec Blackhall "CDO's SIV's and now TAF's What is happening in the backrooms? And what is a TAF?"
These little TAFs (Term Auction Facility) as they were promoted in the business news that Ben and the boys have spun up, will enable banks to get short term loans without going to the discount window so the whole world won't know how screwed for cash they really are. Loans from the discount window are public. These TAF loans are supposed to be fully collateralized but if you read more (read this full commentary) to what constitutes collateral then you will see such little jewels as home mortgage loans and CDO's count to the tune of 89% of their value. How much did these things fall in a single day last month? How much are they really worth?? About as much as the paper they are printed on.

This tracks closely with the amazing recovery in the US dollar in the last day or so as well. How is all this getting engineered? My guess is that it has something to do with this shady TAF deal that Ben and fed friends slipped through.

The Fed and US Treasury cannot let the precious metals perform their true economic function. In the past three months, the repeat of the first 3rd of December's performance of the price of gold and silver during the NY COMEX has become so obvious as to be laughable. They no longer make any pretense whatsoever at subtlety in their blatant manipulations... and yet the metals rebound right back up again - over and over. The debt doctors just can't allow gold to establish a floor over 800 and silver over 15. Or they will lose total control of the whole jerry rigged scam they have created. All they are doing is just throwing more petrol on the fire. Un-fortunately for them, this little ploy will eventually fail, as it has time and time again the past for other currencies. (And they know it - talk about sweat the debt!!) Read the rest here

Alec Blackhall, More hacking
How can $12 billion in write offs in the last 2 quarters + shedding 9000 jobs be a positive trend for Citi group ?. Any wise investor can surely see this spin as some analysts say it is "positive sentiment" and it "shows with a stock rebound + a rise in the US dollar along with Gold and silver being hit hard on Friday as investors "flee" these commodities."
I now see that the Kitco 24-hour chart, for the very first time shows the "New York Globex" system listed at the bottom. Up until now Globex has been primarily a currency (fiat) trading platform, but has always had the capability for market trading PMs and has been transformed into another useful tool for the doctors as growing PM demand erodes their control of gold and silver. It goes to show that Kitco is deep in the cartel pocket as well and will assist the propaganda any way they can to keep their gold pool from blowing up in their faces. Globex allows instant price spike stomping 24/7, no matter the global market, therefore it is a great tool for the debt doctors whose minions must sit up all night to guard dog the Asian markets against volatility. This will be interesting to watch over the next couple of weeks. The trend will remain on its present course and we all know what way that is.
Here is a great read about Why Gold Was Hacked Friday - and How ..... Read the full story
So have a great week and do not be disheartened but any volatility and spin doctoring.

Ted Butler, Believing your own eyes
The first thing I see is a current retail investment tightness or shortage in silver for the first time in history. I also see that the US Mint has run out Silver Eagles, for the first time ever, amid record retail demand. I don't know if this tightness or shortage will continue. I just know it has occurred for the very first time in my, or anyone else's, lifetime. I don't know if this retail tightness will lead to a wholesale tightness, but my common sense suggest to me that it easily could..... Read the full story

Ted Butler, Real Regulatory Reform
Record demand, no increase in supply and sharp price sell-offs? Your head should be spinning. That cannot occur in a free market. It can only occur in a rigged or manipulated market. That this is clearly a case of the COMEX futures markets dictating and setting the price to the cash market is as blatant a violation of basic commodity law as is possible.
That the regulators at the CFTC and the CME-NYMEX allow it to continue is the greatest regulatory failure in financial history, exceeding even the mortgage debacle, because commodity law is so clear and so few regulators oversee its enforcement. There seems to be a clear divergence between the paper and physical silver markets......... Read the full story

After reading Butlers commentary, it really does point to fact, I have noticed that premiums have increased proportionally across the board in buying physical silver. The real OTC price has broken away from the COMEX (or should I say CRIMEX ) spot paper price... Delivery times have tripled. Reg Alec B.

The Silver institute : Our Electrical World Needs Tons of Silver
Since the beginning of electricity, silver has been the most effective and safe metal to control and connect it. More than six thousand tons of silver were used worldwide for electrical delivery and control in 2006, according to The Silver Institute's 2007 World Silver Survey... Read this report

The Great Silver Sell Out Caper. : Richard Daughty, The MOGAMBO GURU
...Before I could say a word to get my stupid two cents in, he went on, "The sharp price plunge in silver last week caused very high demand which overwhelmed the limited supply of real physical metal and resulted in a temporary lack of silver that could be purchased by the public. It became clear that the price of COMEX futures and the SLV ETF only sets the spot price of paper, and influences the prices of silver mining stocks, but it cannot supply the silver needed to meet the high demand for the real thing."...Read the full story

Significance of Silver as an Investment. : David Morgan
In days gone by silver was not an investment it was money, in fact silver passed through more hands in everyday commerce than any other real money including gold. I state real money to distinguish silver money from modern paper money, which has flooded the world "money" supply the past three decades. ...Read the full story

Alec Blackhall, Wham bam - I said it was volatile..
Good Easter weekend to all of you, Is this market manipulated or what?? The US Fed pumping out fiat paper like it is going out of fashion, maybe they will run out of paper just like the USMint ran out of silver blanks. Talking about shortages, I was forwarded Jason Hommels latest commentary titled "Silver Shortage: 19 dealers reported "Sold Out"", some of these are big dealerships with either limited inventory or sold out. With names including Amark, CMI, NWTmint, Ampex and even the Perthmint. Silver is flowing, I know of a first tier warehouse in the US that sold over 1 million silver bullion coins in under a week. The secondary market in any quantity is finished. Delivery time to NZ has gone from 2 to 3 weeks to 7 to 10 weeks. The Royal Canadian Mint are so depleted, I can't even pre-order 2008 maples. Existing back orders are at a 8 to 10 week delivery time frame. So why is silver dropping in price ?, short selling, cover selling, manipulation ? Possibly and likely. Maybe this is the last big push before it all turns to custard for cash, it is all happening at once. TPTB may want people to dump silver and gold so they will re-invest in the markets + trying to kick start a dead bear on wall street via lowering cash rates + providing free money to all. Not just first tier banks but all investment sweat shops at the same rate. Time will certainly tell over the next few days. Just remember, don't get caught up in short term volatility, it means nothing. Physical silver is a buy and hold scenario, when it hits triple digits, it will be bouncing around by tens of dollars. If you are buying silver for quick short term gains, maybe you should re-evaluate, it may not be the investment for you. Silver is a medium to long term investment. I plan to be buying it until I retire; I am currently working on a hypothetical comparison between kiwi saver (low risk track) and buying silver coins and plan to have a graph up in the next few months comparing the two. It should be interesting.
So don't eat too much chocolate, the weather is looking great and I'm looking forward for spending some time with my family over Easter.

Alec Blackhall, It is a volitile market but the long term trend is up
Good day all, Well silver and Gold have certainly taken a beating this last week and I notice when it's down no one wants to say a word and when it's up it's like a competition to announce the latest record breaking peak. Don't be taken back by dips of a dollar or two, The overall trend is up.
Here is a recent post from the Kitco Forum that I found interesting . Titled "Path of Least Resistance: Vertical"
..There is no other direction for Silver to go but Vertical. The magnetic force is getting stronger and pulling Silver, constantly. Silver has an appointment with $25 and like Alice in Wonderland's hare, "cant be late". A few months ago, this price action was near impossible, any decent gains would fall back into a montly long correction after 50% retreat. Silver is moving higher .... Read the full story

Ted Butler, Still a great trade
The price moves in silver have been dramatic. Volatility looks to be increasing. It is something we must adjust to. After all, prices are 4 to 5 times greater than the lows of several years ago. Volatility should be greater. I'm convinced that one day we will look back to the current volatility as being contained. Everything is relative.... Read the full story

David Morgan, Is Silver the Sleeper?
Coming back to forecasting the price of silver, we need to define a methodology. One way is to use what I call the classic, or monetary, ratio. This is based upon a bimetallic standard, which was exercised when both gold and silver were used daily as money. The ratio was fixed between 15-16 to 1. In other words, one ounce of gold bought 16 ounces of silver. If we use our gold price of $2900 derived in last week's column, and divide by 16, that puts silver at $181.25 per ounce... Read the full story

Ted Butler : Butler Research, The real deal
The warning is simply this - if you make, or have made, the decision to buy silver, then make sure you buy or hold real silver in the right form. Make sure you have the real deal and not some pure paper substitute.... Read the full story

James Turk : Gold Money, More Solid Gains for the Precious Metals
The past week was a good one for the precious metals... Silver had a great week, making multi-decade highs against the major currencies. In terms of US dollars, it rose 5.4%, and hasn't been at this price since November 1980.
Year-to-date gold has risen 13.2% in terms of US dollars, while silver has climbed a remarkable 21.8%. It now takes 52.4 ounces of silver to purchase one ounce of gold, which is down from 56.4 ounces as of December 31st.... Read the full story

Israel Friedman, Thoughts from Izzy
The U.S.Mint sold 2,170,000 silver eagles and only 26,000 gold eagles in the month of January. By my calculation 83 times more silver eagles were sold then gold eagles. This is an enormous difference that shows you how much more interest there is in silver. Investors are starting to understand that silver is a better investment then gold. I congratulate Mr. Butler that by his writing about silver, more and more people are buying physical silver.... Read the full story

Ted Butler, Back to Basics
It's hard not to get caught up in the daily ebb and flow of short-term news and price movements on an asset as interesting as silver. But, it is important to always remember that a short-term focus can detract from long-term investment success.... Read the full story

James Turk, Silver Is Leading
If silver continues to follow the same pattern from the first pennant. If history continues to repeat, silver will soon exceed $20... Read the full story

Alec Blackhall, Silver and gold going up
Good day, It has been a great start to the year and this must be one of the better summers we have had in Auckland for a while.
So what has been happening in the world ? Well one thing is for sure silver and gold are going up, It is that simple.. US fed cuts rates = gold silver go up, Stimulus package = gold silver go up, ECB money trickery = gold silver go up, dollar goes down = gold silver go up. Ben and the boys spit the dummy = gold a silver go up. It is a common theme.
The amount of hype I read in media about "market recovery", "bears to bulls", "market bottom", "Diversify out metals and into stocks" . That type of talk is lunacy. You just have to read some of the commentary from 24hour gold , Financial Sense and The Market Oracle...then decide for yourself. Have a great week reg Alec (P.S Valentines Day coming up so do not forget your loved one !!)

Ted Butler, Interveiw with Theodore Bulter
Theodore Butler is universally recognized as the world's leading authority on silver. The following interview took place in late January between Mr. Butler and IRI president, James Cook. This interview reflects the bullish views of Mr. Butler on the future of silver. .. read the interview

Ted Butler, The coming investment boom in silver
In summary, I believe we are in the very early stages of a long-term price boom in silver that will be caused by investment demand. The combination of an extremely small and tightly-held existing investment inventory, combined with a large potential investor base, funded with the largest buying power in history, hungry for the next hot investment, and still unaware of the true silver story is the stuff that makes investment dreams. .. read about it here

Alec Blackhall, Caution !! Market volatility ahead
The formula :
GW Bush plus Ben "B52" Bernake and his boys times Temporary U.S. economic stimulus plan equals A bit of a bumpy ride for the next few days.

The U.S. economy temporary tax cuts and other measures totaling about $150 billion failed to inspire buying, people cannot decide to use their fiat cash for burgers or silver and gold. The next market focus will be on a U.S. Federal Reserve meeting on Jan. 29-30.
Even though we are in New Zealand, I find I am always looking at the US market as that has the effect on us all. So at the end of the day, do not be alarmed by the market volatility and remember the trend is our friend. Expect some profit taking and manipulation over the rest of January. The overall long term trend is up.

Zeal_LLC, Silver Set to Outperform Gold - Real Silver Highs 2
Gold is definitely not the only commodity enjoying a very happy new year. The strong global investment demand for precious metals has spilled over into silver as well. Just last week, silver soared above $16 for the first time since January 1981! Silver investors are naturally very excited about this dazzling 27-year high... read about it here

World Silver Survey 2007... Industrial applications usage posted a 6 percent gain to 430 Million oz, recording the fifth consecutive year of growth.
The writings on the walls, even though less silver is being use in photography, this surplus is easily being absorbed by industrial needs. Physical silver stock piles above ground have diminished by billions of oz's in the last 10 to 15 years. Here a link to the World Silver Survey 2007 A Summary analysis of global silver supplies and data on industrial demand for 2006. This annual report is based in part on the analysis of the GFMS database of international trade statistics, company reports data and other public-domain information. But more importantly, it is also based on a series of interviews with the industry' s main players, carried out every year by the GFMS team of analysts and consultants, which provide the essential data to allow the compilation of reliable estimates for world supply and demand. Published 2007.

Ted Butler, The Best stock in the world
Over the years, I have tried to make the case for investing in silver, by comparing it to other commodities, gold and even raw land. I believe those comparisons (all of which favor silver) are as valid as ever. Today, I will try to convince you about the merits of silver by comparing it with common stocks. I will attempt to demonstrate why silver will be a better long-term investment than virtually all common stocks
Read the rest here

CDO's SIV's and now TAF's----------------

Back to TAF's Press release on TAF's from the US fed.
Fed reserver press release

So what does a bank need for collateralization to bid for a TAF ?
useable collateralization

* Obligations of the United States Treasury
* Obligations of U.S. government agencies and government sponsored enterprises
* Obligations of states or political subdivisions of the U.S.
* Collateralized mortgage obligations
* Asset-backed securities
* Corporate bonds
* Money market instruments
* Residential real estate loans
* Commercial, industrial, or agricultural loans
* Commercial real estate loans
* Consumer loans (aka –credit card debt)

The scariest one is that CDOs/SIVs can be used for collateral for up to 89% of face value. Isnt that like classifying seond teir banks as subprime lenders ?
What about corporate bonds?, recent private takeovers that have failed due to lack of financing now seems to be okay.

1. Take over corporation.
2. Issue bonds from the corporation to pay for it.
3. Use as collateral to obtain cash.
4. Goto step one.

If these steps have to be done in order then that won't work, however, if they can perform them all at once it is conceivable to get a corporation to buy itself for you. Only time will tell if the above formula is used to finance deals to take corporations private that banks have recently balked at financing.
The world is being taken for a BIG ride.
Have a good week and xmas all, this will be the last bit of commentory I will be writing this year.
reg Alec.

The trend is my friend.-----------------






It was interesting to watch the silver market this week. There is strong support in the $15 to $16 dollar range. Personally, I find it hard to analyze the silver market at the moment as there are just too many intangibles (non conventional analysis). Although it appears to be predictable to an extent, and the rise in silver is partly attributed towards the devaluing the fiat US dollar ponzi scheme + investor buying, (Credit bubble = Inflation = higher silver prices) As silver has still been gaining in value across the board in most currencies shows that we are in a classic secular silver bull market in stage 2 with stage 1 overlap.

1. Currency devaluation, 2. Investment demand, 3. Panic speculative mania

Even with silver at 15 to 20 an oz - it is at a super discounted rate, it hasn't really started! ($100 / oz, still cheap I say!!.) Silver always shines at the end - keep an eye on the Silver gold / ratio. The balance will be somewhere between 10 / 20 to 1. At this time gold may be 2000 to 3000 / oz. (in the long term) When silver reaches this level, you can be sure that the dealer shorts (futures / options) will be overrun which will fuel the market like throwing petrol on a fire (please do not try this at home !!). Currently recorded in the last COT report, there are 202422 open futures contracts for silver. How can that be? Each contract is 5000 oz's, all up, that's 1012110000 oz of silver. Where is the physical, sure there may be a few hundred million oz's floating around in Warehouses here and there. But the bottom line is someone is going to have to buy physical to cover!!!. Move over credit bubble.

Yes - Citibank, 11 billion dollar write down last week, there goes this years profit. With a proportional holding of over a trillion tied up in derivatives based around sub prime exotic credit bundles. When those babies spit the dummy – will Citibank along with many other big hitters remain solvent? Time will tell…. I believe the worst is far from over. Bernanke admits that the economy will slow "noticeably" in the fourth quarter (hello, didn't this start happing some time ago, talk about sweat the asset) He is holding fast to his optimistic predictions of an improving U.S. economy early next year. In reality, they have no idea where the economy is, don't let yourself be fooled by Ben and friends, these are the same heads who said the sub prime mess wouldn't have a noticeable impact on the U.S. economy. He had better crank up the helicopter again and get that new line of printing presses rolling!!!.

Have a good week all. reg Alec.

Hi folks, I hope everyone has had a great week. I have.
Silver and gold have had strong support this week, Silver at $14.26, Gold the highest in 25 years, The US dollar having "big issues" down to 77 on the index, its basically becoming junk. An analyst on Bloomberg was saying that the USD is no longer the reserve currency !!!.

I believe we may see some profit taking of commodities before Christmas, but this will only strengthen the foundation for the next move. It will be a good time to buy. It all depends on what happens to US interest rates over the next week or so.

I was amazed to read Ted Butlers latest commentary entitled. "Money for Nothing". It talked about a class-action case related to Morgan Stanley's (MS) precious metal storage policy and cost. How can MS charge storage fees when there is no physical metal ? It looks to only be on paper. As talked about, MS is not the only financial institution doing this. Compounded, we are talking a short position of over a billion ozs of investors money tied up in 'paper' silver. What happens when silver levels to the correct and true price, Investors will want their money or delivery of the silver, what will these institution like MS do ?. One things for sure, it will not effect me as I have physical stored away in bank vault. The Long positions on comex will not even cover 10% of these shorts – that can only mean one thing – silver WILL go up. And we are talking 100's of dollars probably more. This will be the ruin of many a financial institution.

The only real great thing about the silver manipulation that is happening is that it gives you the great opportunity to purchase silver at super discounted rates.

And on another note, I always hear people whining about bullion coins being a few dollars more that spot price etc. All you have to do is buy a few coins every month for the next couple of years, put them away – give or take 5 to 10 year these coins will worth a great deal more than you purchased them for, so paying any where between $24 to $30 NZD a oz is a bargain (Silver @ 13.8 to 14.5 USD an oz). Imported products such as Eagles and Maples will always carry a higher premium that NZ products. When it comes for the time to sell, Eagles and Maples also very easy to sell on the international market as they are a precision made well known item.

You are probably thinking – "who is this crazy guy, talking about silver like that ?", I'm just going on my followings of the market news and research I have made over the last few years. The more you read, the more knowledge you will gain about Silver and its fundamentals. Some good links can be found on this site under the "web links"

With the US dollar sliding down the index, You have to look at the NZ currency devaluing over the last couple of decades – I was flipping a new 10c coin in the air at my desk the other day, it got me thinking 20 to 30 years back a 1 cent coin would buy what a 10 cent coin buys today. I always go on the aniseed ball index (ABI), I use to get 3 ABs for a cent in the 70's. Now I can only get 2 for 10 cents ?. All they have done is taken a 1 cent coin and added an extra 0 and called it a ten but the crazy thing is it doesn't even have the buying power of my 1 cent from the 70's !! , so if trends continue, the 10 cent coin of today, 30 year down the track will have the buying power of 1 dollar and multiplied by the ABI, I will only get 1 AB !!! boohoo. Silver will not be 14USD an oz either. - Just something to think about.

Ciao for now,
Alec

Ted Butler "Money for Nothing"
"If you have an investment in 1000 oz silver bars which are stored for you and you don't have serial numbers and specific weights, you don't own real silver. If you have a pool account you don't own real silver. It you have any account where you don't have the clear ability to demand delivery at anytime with no additional fabrication charges, you don't own real silver. Period. You are taking great risks. ...Read more about "Money for Nothing".

U.S. $10 TRILLION IN THE RED !!!....................

US Congress is raising the debt limit by $850 billion to $9.815 trillion.($9,815,000,000,000.00). The Senate approved the plan on a 53-42 vote Thursday. The House of Representatives have already signed off on the plan without a direct vote. That is the fifth raise since 2001. The US national debt has been rising by an average of $1.36 billion per day since September of last year. Each US citizen now has a share of nearly $30,000(USD) !!! - The printing presses will be going overtime now - quick open all lines !!. It just goes to show that the NZ dollar isn't really rising in value as the main stream media and talking head want you to believe but the likely cause is the US dollar demise - just look at the US dollar index - below 80. It was always predicted to be doom from that point. Maybe it is time the NZRB stops using the USD at a peg...
Here is another great site that I regularly go to.. IMPLODE-O-METER - A saga of corruption, stupidity, and government complicity - Track the US subprime lending market meltdown here !! - 161 lenders bust since late 2006 It is maybe a taste of what is to come ?


Hi folks,
Looks as if the US dollar is doomed - Feds dropped WCR .5 - Lots of talk about USD dumping / PetroEuro .... I have been reading some great articles. It's all work and no play for me at the moment. When I say work, I mean immersed in IT projects leading up to Xmas. I would rather be on the beach at Bora Bora, sipping on a spicy tequila sunrise but I'm sure my time will come (especially when the silver manipulation ends !!)
reg Alec.

Michael J. Kosares -Top 25 Quotes on the Credit Crisis of '07
"I think silver will head beyond $8000 an oz. in less than 15 years!".. Last year James Turk talked about $8,000 gold. Now, Jason Hommel presents you with a bizarre forecast of $8,000 silver. What is going on here? We will have to read Jason Hommels reasoning to find out,...Read the full story here


Hi folks,
"$8000 Silver in 15 Years" That is a great read by Jason Hommel. I believe it is a great retirement investment opportunity, you only have to buy a coin a month for the next 5 years - that gives a possible return of $480,000 in 15 years. It is such a small outlay and would be fine to add to your investment portfolio. Even if silver does not reach that amount, with the rate of worldwide consumption and no "mother loads" left, its worth will far outweigh your initial investment. Remember, the opportunity to buy at a discounted rate will end when the mainstream public get in on the act, its always the smart investor that will prosper.
reg Alec.

Ted Butler - "Manipulation has created what I believe is the investment opportunity of a lifetime."
"There is a simple and understandable way to participate, namely, buy real silver. There are no sophisticated strategies, critical timing decisions, high risk leverage or luck. It's just common sense. Buy silver before the manipulation ends. Buy it now..."Read the full story here

Jason Hommel & Maurice Rosen - "$8000 Silver in 15 Years"
"I think silver will head beyond $8000 an oz. in less than 15 years!".. Last year James Turk talked about $8,000 gold. Now, Jason Hommel presents you with a bizarre forecast of $8,000 silver. What is going on here? We will have to read Jason Hommels reasoning to find out,...Read the full story here

Ted Butler - Still The Same
"Now what? Well, there has been deterioration in the COT structure as tech fund buying has powered prices upward, and that buying has been met with dealer selling. That deterioration does increase the odds of a sell-off. Will we sell-off?......When short manipulations ends, the price soars. It's no more complicated than that."Read the full story here

Howard Ruff - The Case for Buying Silver: A History of Paper Money
"In the last ten years, the Fed(US) has manufactured trillions of dollars out of nothing at the fastest pace in history by far, and it's now accelerating. The Fed has then loaned the dollars into circulation, or given them to politicians to spend. Since then, Congress has been spending like a drunken sailor..."Read the full story here

Hi folks,
What a day and what a month.
I am just winding down from my sons 7th birthday. We had it at Valentines (yippee - no mess to clean up - just walk out and pay the bill!!) It was a great afternoon with children screaming everywhere. It has been an interesting month with the value of the NZ dollar at new highs against other currencies. When will it break the .80 US mark??. I think exporters have to stop 'whining' and get on with it for now. I believe it has a lot to do with the value of the $US dropping to record lows. You would think with the value of the $NZ so high things would be getting cheaper – not necessarily – it called domestic inflation. With the $NZ being a commodity currency - It is a vicious circle.. Raise the wholesale cash rate = foreign investors gambling on the $NZ = higher international value = may slow down the ludicrous housing market (NZRB goal). Or cut interest rates to deter international speculators = $NZ sell off = easier on exporters = more jobs = higher domestic consumer spending / borrowing = higher house prices = more borrowing on equity. Basically we are (to put it politely) screwed!!. What is needed is a world wide recession to slow this baby down. I think many New Zealanders are living in a dream world. One thing is for sure, if I was in debt, I would be looking at an "exit plan" where you can walk away from what ever. It you are highly leveraged and interest rates rise dramatically (e.g. they were 15 / 19 % in the 70's / 80's and houses were very much cheaper) and you have a 500k mortgage on a 750k house, suddenly your monthly payments go up to 10k+ a month and you house price drops to 300k do you think the banks are going to be lenient ?? I think not. One thing to remember for the global economy to rebalance – someone has to pay and it is always the ground feeders. Look on the bright side, winter is on its way out and that same one ounce gold coin can buy you the same weekend in Auckland / Paris or New York that it could in the 1900's. And remember my golden rule "you may want that house / new car / SUV / second mortgage / new cell phone / plasma TV / or any other piece of worthless junk that you think you need to make your life complete but you dont need it"
Ciao for now - Alec

Theodore Butler - ... The Principle of Substitution
"We are all familiar with the concept of substitution. This principle holds that, given no dramatic fall-off in quality, it is rational to replace one item with another based upon a cost advantage. In other words, we all try to get the best bang for our buck..."Read the full story here

Jason Hommel - ... Why Silver will Soar
"If the wider public became aware of the silver fundamentals, net silver investment would be much higher, and so would silver prices. With a market this tight, and the world this unaware, the silver price will probably rise much higher than anyone can predict."Read the full story here

Ted Butler - Raptors
"I'd like to report on a profound new development in the silver market. It's a development that has been over a year in the making, but I wanted to be sure I wasn't jumping the gun in writing about it. Let me give you the conclusion upfront. It's a new and powerful reason for making a long-term investment in silver."Read the full story here

Jason Hommel - Silver - $230+ USD /oz "The amount of money in U.S. banks, M3, is about $12 trillion. Net silver demand was 60 million ounces at about $11/oz., or $660 million dollars. So, the money that is going into silver to protect itself from inflation is equivalent to 0.00005% ($660 million out of $12,000,000 million!) of what could be spent on silver, in the U.S. alone. So, I think a ridiculously tiny amount of paper dollars has shifted into silver, so far."Read the full story here

Ted Butler - "A clear parallel"
"Everyone must look at the facts and decide what's best for them and for their families' financial security. Unless you think it was just blind luck that my campaign, ten years ago, about leasing/forward selling turned out the way it did, I would suggest that you get positioned to take advantage of what lies ahead for silver as the huge short position in silver is bought back and covered. I believe it will have a much greater impact on the price of silver than anyone now imagines." Read the full story here

Ted Butler - "INCREASING COMEX INVENTORIES"
"silver inventory levels at the COMEX-approved warehouses have increased recently. As of this writing, the total silver inventory has climbed to 131 million ounces, up about 11 million ounces over the past few weeks. Invariably, this causes confusion among silver investors..." Read the full story here

Ted Butler - "The Excellence of silver"
"Asset classes that includes natural resources, industrial commodities and precious metals, including gold and silver has the best performance of all assets over the past five years... An Easy Choice" Read the full story here

Ted Butler - "Keep it simple"
"Gold rose $80 and silver rose $2.50 an ounce from early January to last week, because 11.5 million ounces of paper gold and 120 million ounces of paper silver were bought by tech funds and sold by the dealers during the price rise. So far, gold has fallen $50 and silver $2, because those paper positions are being liquidated. No other reason comes close to explaining the price movements. Not currency, not inflation, not ETF or retail physical buying or selling, not world tensions, not charts, not anything Read the full story here

Ted Butler - "The current market structure just about guarantees price volatility dead ahead."
"This is another fascinating time in the gold and silver markets. It's not just that we have experienced a rapid short term run up to significant high-water marks, rewarding all long-term investors, but also that price volatility, both up and down, promises to stick around for a spell." Read the full story here

Hi folks,
March looks like an interesting month for commodities and it shows with current market volitility. It goes to show that you will not be making any quick profits out of gold, here are some of the comments I have been reading.

"It seems that traders that are in the carry trade are obviously continuing their mass exodus. The money is coming out of gold and silver, mostly futures, where many of the carry traders have used gold and silver to park some of their carry trade profits," said Phil Flynn, vice president and senior market analyst at Alaron Trading.

NEW YORK, March 2 (Reuters) - Jitters in the global markets pummeled U.S. gold and silver futures hard for a third straight day on Friday, as funds and currency investors cashed out on precious metals to pay for losses in other markets. Carry trades, in which investors use low-yielding currencies like the yen as a cheap source of funds to buy higher-yielding currencies and assets, were largely to blame for Friday's sell-out in gold futures, analysts said.

"It's one thing for people to run around and say gold is a great diversifier and a safe haven to all the risks. But the fact is, when things start going bad, people tend to liquidate their gold holdings in order to pay for the bad stuff. When equity markets start going down badly in particular, and people start getting calls for margins, gold seems to be one of the first things that people liquidate in order to raise cash to pay for losses on other products. The April contract has dropped more than 7 percent from its seven-month high on Tuesday, when the sell-off began, in just three days." Bernard Hunter, director of precious metals at bullion dealer ScotiaMocatta.

Hugo Salinas Price - "A new service for silver savers in Mexico"
"Banco Azteca, which has about 1,000 branches throughout Mexico, is about to launch a new service for those who like to save silver. It is the first bank in Mexico to offer this service; other banks are expected to follow suit, sooner or later.."
Ted Butler - 19th December, 2006 ... "It's a clear-cut example of price manipulation by the handful of large short sellers"
"Butler - The most recent COT showed the big four held more silver net short than ever in N.Y. and Chicago. More than 250 million ounces. This sell-off was not accidental. There's no question we're going to go up again. I see these sharp price drops as opportunities. One of these days the shorts will be overrun."
Hi folks,
Well here we are into another year and January has almost passed us by already, I hope you all have had a great Christmas and new year. We had the family get together, it was great to see everyone. It should be an intresting year in 2007. There are so many things happening around the world. Maybe this year we will see the great housing bubble burst, an end to market manipulation, US doller woes .... who knows ? but time will tell.
reg
Alec.


Hi folks,
Well I hope you have all completed your Christmas shopping, It is very busy on the streets of Auckland at the moment. It is hard to believe another year has passed, it has been a great year and I have achieved many of my goals. I have been reading many articles about the so called up and coming "dumping" of the US dollar by China. How much of this is true I cannot say but if it happens it probably will be the end of the US dollar and the introduction of the "Amero" .Canada free press : Debut of the "amero"
reg
Alec.


(The Hal Turner Show): BEIJING, CHINA -- Sources with a U.S. Delegation in Beijing have told The Hal Turner Show the Chinese government has informed visiting Bush Administration officials they intend to dump One TRILLION U.S. Dollars from Chinas Currency Reserves and convert those funds into Euros, gold and silver !China to dump one trillion in U.S. reserves


Franklin Sanders - ..."Why Silver Will Outperform Gold 400%"
"Sanders - Over the course of the present bull market in silver and gold, probably another 10 years, silver should rise about four times as fast as gold. That forecast arises from silver's historic performance, especially during the 20th century, as well as its present fundamentals"
Read the full story here


Clive Maund - ..."Death Knell of the US Dollar..."
"The US dollar plunged with startling ferocity late last week, driven by heavy selling. This was very bearish action that signals panic, and the probable onset of a severe downtrend. A break below the crucial support at 80 on the dollar index is expected to mark the transition from a clandestine unloading of dollar assets to an all-out stampede to "get what you can for them" before it's too late."
Read the full story here


Hi folks,
I hope every one had a safe Guy Fawkes last Sunday night. Well Christmas is coming up fast and will be on us before you know, I hope you have started your Christmas shopping.

Its all happening in the US, Dems get Senate, Rumsfield high tailed it while he could, China is talking about diversifying to Euros and there is talk about a silver ETF. It looks as if the market may take off according to analyst Clive Maund writing "The minimum target for the advance is the $18 - $19USD area" read his article here
Have a nice weekend.
Alec


Hi investors,
Here is a great read by Analyst Theodore Butler "Why Silver is More Valuable than Gold"
Read the full story here
Have a great week
Alec

James Cook & Ted Butler - Mid August 06 interview
Butler Says "$100(USD) silver doesn't seem so crazy. After all, the fundamentals and circumstances in silver are more bullish than any commodity."
Read the full interview here

Gold higher as Iran rejects U.N. resolution
Middle East violence, inflation worries renew safe-haven buying

By Ciara Linnane, MarketWatch
Last Update: 2:09 PM ET Aug 1, 2006

NEW YORK (MarketWatch) -- Gold futures rallied Tuesday, tracking sharp gains in the oil market after Irans president rejected a United Nations resolution demanding that it suspend uranium-enrichment activities. President Mahmoud Admadinejads remarks raised the specter of international sanctions against the worlds fourth-biggest oil producer, a prospect that further ratcheted up tensions in the Middle East. "Gold is getting a safe-haven bid again," said Amaury Conti, equity trader at Austin Calvert-Flavin. Gold for October delivery closed up $12 at $652.40 an ounce. The contract had fallen to as low as $635 early in the day.
Conti said Irans defiance had rattled a market already pessimistic about chances for negotiating a cease-fire in the conflict between Israel and Hezbollah in Lebanon.
"On the one hand, theres worry about the Middle East and then with oil back over $75 a barrel, inflation fears are creeping back up," he said. "We have also had some hawkish comments from Fed speakers in the past few days," refueling concerns that the U.S. central bank may increase interest rates for an 18th time at next weeks monetary-policy meeting.
Earlier, Admadinejad reiterated his stance that the country has the right to produce nuclear energy, defying a U.N. resolution passed Monday. Ahmadinejad told a rally in northern Iran that he would not bow to "the language of force and threats," the BBC reported. "It is not new, we have heard him say it before, but it is out there again and it is pushing commodities higher," said Conti.
The U.S. and other western governments have offered Tehran a package of incentives in an effort to dissuade uranium enrichment. The West fears Iran is developing a nuclear-arms program, although Tehran insists it wants to generate power for civilian use.
Meanwhile, Israel stepped up its ground offensive against Lebanon, damping hopes for a cease-fire. Binyamin Ben-Eliezer, a minister in the Israeli cabinet, said that Israels army needs 10 days to two weeks to drive Hezbollah from its border stronghold. The BBC reported fierce fighting on the ground, with the Israeli Air Force continuing to bomb targets across Lebanon despite its pledge to suspend air strikes for 48-hours to allow civilians to leave the area. "To add just a bit more nerves to the mix, the two Koreas exchanged gunfire along their common border overnight," said Jon Nadler, investment analyst at bullion dealers Kitco.com. "A month ago, this unsettling brew of bad news would have witnessed a 2% or 3% rally in metals."
Technical factors were also at play, according to Peter Grandich, editor of The Grandich Letter. In recent sessions, investors with short positions have moved into the market after the London fixing and physical buying of gold in Europe has stopped. "They could not push the contract lower, so now they are just covering positions," he said. The short squeeze "offers a lot of opportunities to move higher, especially if we can take out the $640 spot level," he said. On the data front, the Commerce Department said core U.S. consumer inflation matched an 11-year high in June, keeping pressure on the Fed to take action to cool the economy.
SNIP

www.marketwatch.com

Bye for now Alec

Good day all,
It is long time I added some more dialogue here, With house renos, Kids, Work its been a busy period for the last month and every time you turn around there is another hard luck story that you are going to hear on the radio or TV.
I have been reading some speculation about the up and coming COMEX silver default. We could be heading from a higher highs and higher lows period for a while ending with the oh mighty silver super spike !!. I do not believe silver will ever be as cheap as in the past. I speculate that we may have $20USD an oz by the year end.
There is some great analysis and reading here at Silver Seek.

Check commentry on Silver seek

Bye for now Alec

Good day all,
The metals have been taking beating, could this be market manipulation ?.
There is some great analysis here by Ted Butler "Proving The Silver Manipulation Again"

Check commentry from Ted Bulter - 5 June 2006

Reg Alec

Ted Butler says "There's not enough silver !!!, The total value of the above ground gold in the world is around $3 trillion. One percent of that is $30 billion. Even if you say there is a world silver inventory of one billion ounces, at $15/ounce that is only $15 billion. One percent of the gold is worth twice as much as all the silver in the world. I think this is an absurd ratio that must adjust in time. The most likely adjustment will come by an upward revaluation of the silver price."

"Buffets 130 Million ozs of silver has gone !!!" Where may we ask ?, absorbed by the EFT, Lost in short trading (Silver wolf pack ) Too many derivatives ? - who knows ?, but it can only mean less available silver on the market = higher price !!!

"Uptake of Barclays silver exchange traded fund is exceeding expectations and will likely reach and possibly exceed 100 million troy ounces within the first month, Our forecast will (likely) be met or exceeded within the first month of trading and our three-month forecast of $16USD/oz for silver may be reached within the same timeframe," UBS said in a report.

Hi Folks,
Well the silver EFT is finally underway after a year or so of deliberations. Here is some reading and links relates to the ETF.
Reg Alec

Gold up over $28 NZD on day, up almost 12% for April
Silver rallies 8% after launch of exchange-traded fund, up 17% on month

Silver ETF launches
In silver trading, futures prices for the July contract jumped to a more than one-week high of $21.9 NZD an ounce, closing up $1.62, or 8.3%, at $21.35. A month ago, the contract closed at $18.18 , so it has gained 17.4% for April.
The first silver exchange-traded fund in the U.S. launched Friday on the American Stock Exchange this morning.

SLV : ishares silver trust ishares

Silver prices had run up sharply ahead of the launch of the ETF from Barclays Global Investors, which was in the works for more than a year. The ETF is backed by 1.5 million ounces of silver, deposited by Barclays earlier this week. "Silver, which got butchered because the slope of the daily chart began resembling the angle of a shuttle launch, seems to have found support as it approached the April lows," said Doelling. July silver lost 2.7% on Thursday. "With the silver ETF now trading, I look for some continued volatility but, eventually, silver should have no trouble making new contract highs," he said. Overall, "demand is exceptionally strong and we forecast a very successful future for these silver-backed shares," said GoldSeek.coms Spina. Despite short-term gyrations, silver is still on track to move past $24 this year -- targeting upwards of $32-$39, he said, adding that there is tremendous support around $18 an ounce

More Reading here

Thursday 27th April 2006----------------------------------------
Hello everyone, Well its been a bumpy road for silver for the last week. A bit of a correction happened on the 19th with silver dropping $3.20 NZD an ounce. Don't be disheartened by this - I have been reading an article where an analyst predicts $600 USD silver !!. I have included a couple of links for you to check out.

Check commentry from Ted Bulter - 25 March 2006

Silver moon Rising - A great audio stream about silver (first minute or so is intro music)

regards Alec.

Hi Folks,
A happy Easter to all. I hope you and your families have had a great Easter break. We went camping over at Piha (A West coast beach of Auckland, NZ), the weather was great and it was nice just to sit back and watch the waves.

Well it has been an interesting run in silver and gold lately. It is I showing all attributes of volatility associated with the commodities but tends to be on an upwards trend. There is still a lot of talk about the Barclays EFT and how rumors say it will be "opening any day now" due to it being approved by the Securities and Exchange commission (SEC). Barclays have expressed they will need to buy up 130 Millions Oz's of Silver to back the fund. There is already a above ground shortage of silver and this will add to the mix. Silver is still a bargain at 13 USD an oz - remember it did hit the mid 40's back in the 70's. Bring it on is all I can say.

The New Zealand Dollar has dropped over 10 cents against the US and is said to drop even more, this plus the rise in the silver price has had an effect on the local market. It looks as if the house market may be cooling off. I have seen many more houses for sale and they are taking longer to sell. Interest rates have also risen. I see the housing market is unsustainable for recent growth trends - its juts a matter of time before investors get stuck with the hot potato. Petrol is on the rise again - Light sweet is over $70USD per Barrel - Time to sell the SUV ?, I'm glad I dumped my one a few months back and still got a really good price. The same SUV now costs $140 NZD to fill and churns though that in a week around town - it crazy !!!. With the SUV money I brought silver when it was below $9 USD - I now have all my money back from the original SUV purchase.

regards Alec

Hi Folks, Well we could be in for an interesting week. Silver has jumped 40 Cents today. There is a lot of speculative reading to be done.

Check commentry from Ted Bulter -

It looks like it could be the start of something.
The last couple of weeks the market has done little. Calm before the storm maybe ?. It can go down just as fast as it goes up. With current trends it look like a higher highs and higher lows scenario I hope it keeps on going. Silver did make $48 USD peak back in the late 70s, the trend looks similar - the ETF proposal is also helping. I have read stories from US analysts predicting $100 to $200 spikes. Personally, I believe we will wake up some morning soon and it could have jumped to $20 - $30. Silver can drop in price just as fast, anything could happen - US fed reserve collapse, War, Oil - Who knows ?

Have a nice weekend. Alec

Thursday 30th March 2006------------------------------------
Silver Prices Climb Above $11 an Ounce on Comex; Gold Rebounds
March 29 (Bloomberg) -- Silver prices in New York rose above $11 an ounce for the first time since September 1983, and gold climbed, erasing earlier losses.
Silver futures for May delivery jumped 18 cents, or 1.7 percent, to $11.05 an ounce at 11:22 a.m. on the Comex division of the New York Mercantile Exchange. Prices earlier reached $11.09, extending the rally to a 22-year high. Before today, the precious metal had gained 56 percent in the past year.
Gold for April delivery climbed $1.30, or 0.2 percent, to $568.30. Prices earlier fell as much as 1.2 percent. Before today, the metal had gained 33 percent in the past year.

Wednesday 22th March 2006------------------------------------
NY silver sprints to 22-year high on ETF ruling
Tue Mar 21, 2006 12:21 PM ET

NEW YORK, March 21 (Reuters) - U.S. benchmark silver futures shot to a 22-year high on speculative buying on Tuesday after the U.S. Securities and Exchange Commission approved rule changes for a silver exchange-traded fund. Silver for May delivery at the COMEX division of the New York Mercantile Exchange had surged [to] $10.55 USD an ounce, up 16.8 cents -- the priciest for futures since late 1983 -- by 12:13 p.m. EST. The SEC said it has approved rule changes that will allow the American Stock Exchange to list shares in Barclays Plc iShares Silver Trust, which is designed to track the price of the metal. [ID:nWBT005013]
---------------------------------
My comments: I do not yet know if this Silver ETF is yet trading. Keep watching the news. The iShares are [to be] listed and trade on the American Stock Exchange (the "AMEX") under the symbol "SLV". It was feared by the Silver Users Association, that this Silver ETF would create a silver shortage, since up to 130 million ounces of silver were supposed to be purchased to back the Silver fund, and, in theory, that could create a silver shortage, since the NYMEX commodity exchange has barely over 100 million ounces of silver.

"This will be an interesting month"

Well its all happening this month folks,
Uridashi bonds sales.
The NZ dollar sliding down to .63 against the US.
Barclays proposed silver ETF.
We have the UN Security council decision over Iran.
The Iranian oil Bourse.
George Bush's approval rating is lower than ever.
America's national debt limit was increased to $9 trillion. That's $9,000,000,000,000 — enough to buy Buckingham Palace 9,000 times.
Bird flu.

Where will it end ? It all sounds like doom and gloom !!!
Well its not - there are some great opportunities coming up.I have been reading some great articles about silver.

Check out Ted Butler's "Butlers Research" site Ted Butler research free archive.
0 items
| | | |
| --- | --- | --- |
| | Bestsellers | |
| | | |
| --- | --- | --- |
| | Manufacturers | |
There are currently no product reviews